This Unstuffed Pepper Bake features the classic ingredients of stuffed peppers, but in casserole form. Jam-packed with ground beef, green peppers, rice, and spices, this dish take just 30 minutes from start to finish!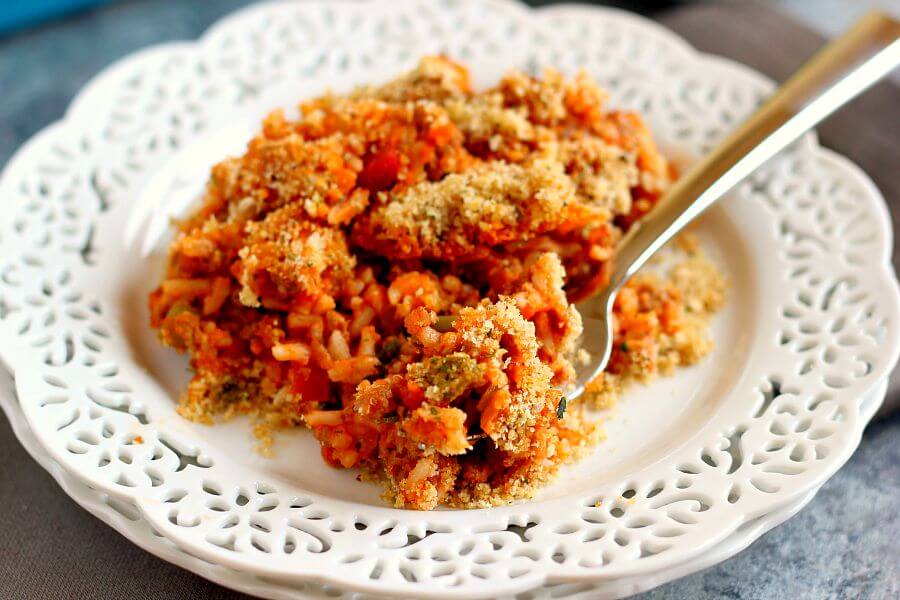 CookingAddic
If you're looking for an easy dish that's a breeze to whip up, then this Unstuffed Pepper Bake was made for you. Did I mention that it's ready in just 30 minutes? And that includes the prep time, too. Which means that you can have this hearty and flavorful dish ready to devour in no time.
And the prep work couldn't get any easier! Simply brown some ground beef and toss with green peppers and onions. Then add some marinara sauce, white rice, and cheese. Mix everything together and pop in into a casserole dish. Top the mixture with some bread crumbs and bake until browned and warmed through. And that's it!
1 cup uncooked rice

1 pound ground beef

2 green peppers

1/2 white onion

1 jar (26 ounces) marinara sauce

2 teaspoons Italian seasoning

1 teaspoon garlic powder

1 cup shredded cheddar cheese

1/2 cup Italian seasoned bread crumbs

1 tablespoon olive oil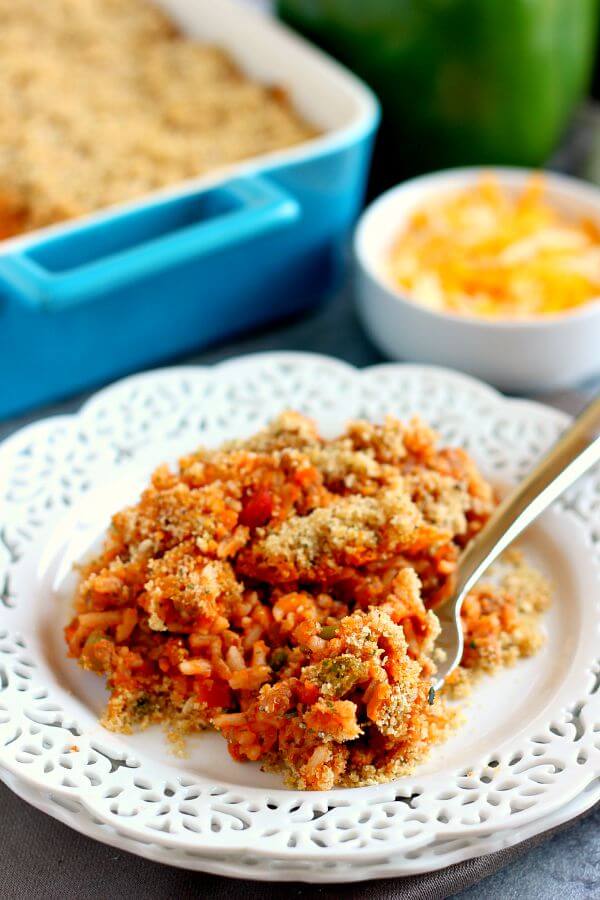 Preheat oven to 350F. Prepare rice according to packaged directions.

Dice green peppers and onions.

In a large skillet, add ground beef, green peppers, and onion. Cook over medium heat until beef is no longer pink. Drain mixture and return to skillet.

Add in rice, marinara sauce, Italian seasoning, garlic powder, and cheese.

Spoon mixture into a baking dish.

In a small bowl, combine bread crumbs and olive oil.

Sprinkle bread crumbs over top of ground beef mixture.

Bake for 8-10 minutes, or until heated through and bread crumbs are golden.

Remove from oven.

Serve immediately.

Enjoy!