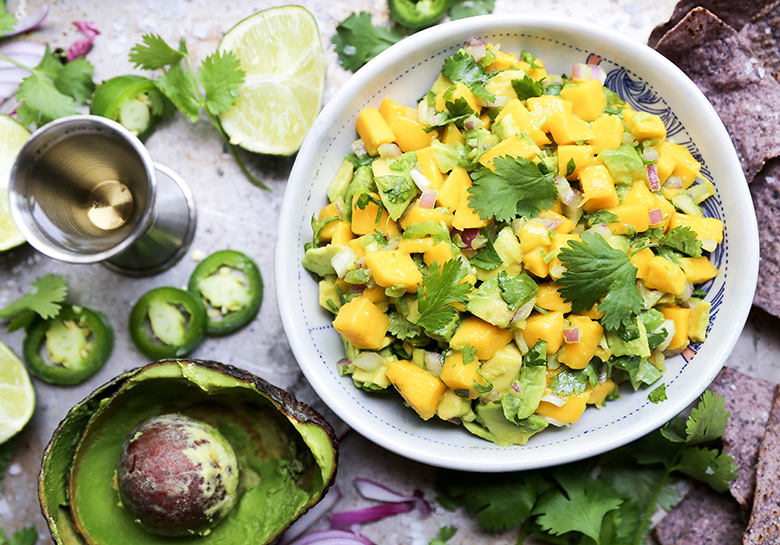 Ingredients
2 champagne mangos (also sometimes called honey mangos)
1/4 cup tequila
2 avocados
1 small red onion, peeled and diced
1/4 cup fresh cilantro, roughly chopped
1 jalapeño pepper, diced
Zest and juice from 1/2 lime
1 tsp. agave nectar
Instructions
Peel the champagne mangos and slice the flesh away from the pit. Dice the flesh and place it in a medium bowl. Pour the tequila over the diced mango. Toss gently to coat. Cover and refrigerator for about 1 hour.
Cut the avocados in half. Remove and discard the seeds. Scoop the avocado flesh from the peel and dice it. Add the diced avocado to the bowl with the tequila-soaked mangos. Add the diced red onion, cilantro, jalapeño pepper, lime zest and juice and agave nectar. Toss gently to combine.
Serve immediately with tortilla chips. Or cover and refrigerate for up to 6 hours before serving.