CookingAddic This Pineapple Coconut Smoothie recipe is a tropical fruit delight that's both healthy and refreshing.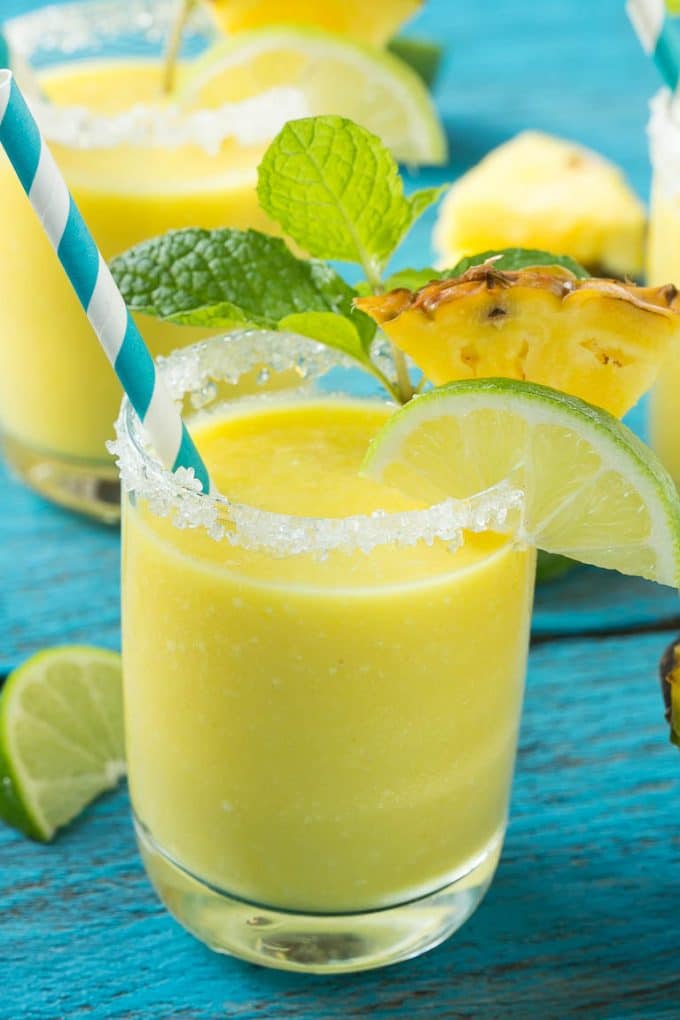 The other thing I love about this smoothie is that it only has 4 ingredients, all of which I typically keep in the house. It's a simple combination of banana, frozen pineapple, shredded coconut and almondmilk. I use
Almond Breeze Almondmilk in these
pineapple coconut smoothies
. You can use either the original or coconutmilk blend varieties. I've tested it both ways and either will turn out great, but I do prefer the coconut blend in this drink.
1 cup of Almond Breeze Almondmilk Coconutmilk Blend or Original variety

1 banana (fresh or frozen)

2 cups of frozen pineapple

¼ cup sweetened flaked coconut




Garnishes (optional)

2 sprigs of mint

2 lime wedges

2 pineapple wedges

coarse sugar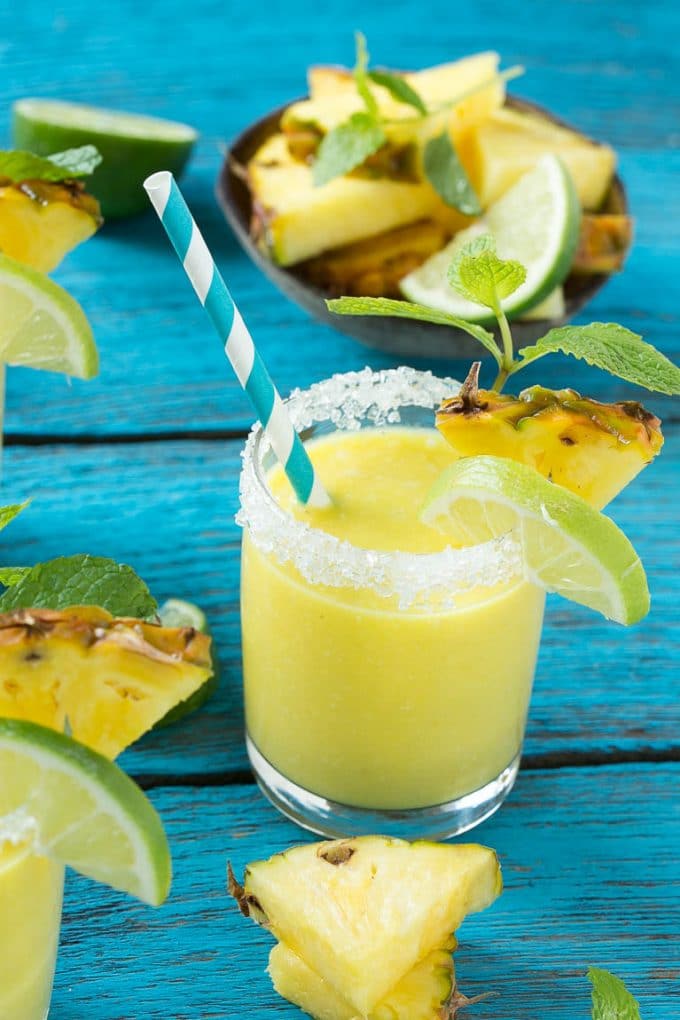 INSTRUCTIONS
Place the almondmilk, banana, pineapple and coconut in a blender; blend until completely smooth. Serve as is or garnish as follows.

For optional garnishes, dip the rim of 2 glasses into water and then into a plate of coarse sugar. Pour the smoothie into the glasses and place a mint sprig into each glass. Place a wedge of pineapple and lime onto the rims of the cups.