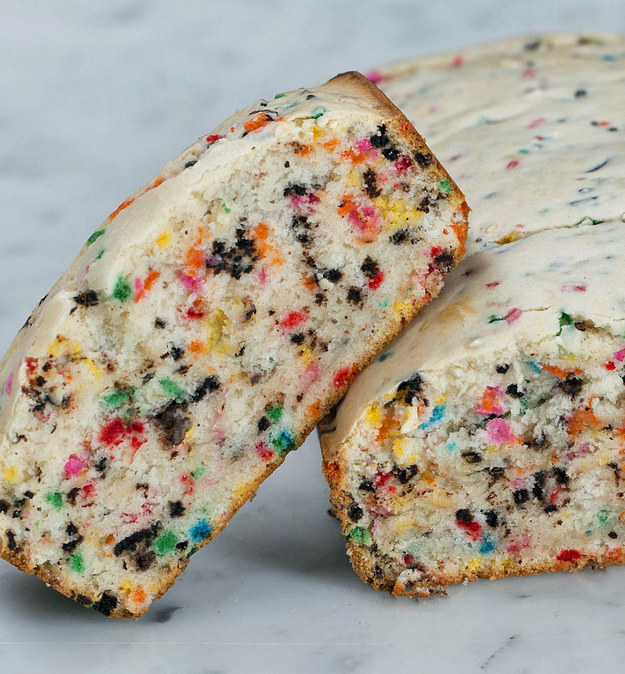 Here's what you will need:
For bread:
* 1 pint (2 cups) melted ice cream (you can use any ice cream, but low-fat & dairy-free ice cream do not work well)
* 1¼ cup self-rising flour
Optional:
* ¼ cup rainbow sprinkles
* ¼ cup chocolate chips
Directions:
1. Preheat your oven to 350˚F/ 175˚C.
2. Combine melted ice cream and self rising flour. Mix until well combined.
3. Add any additional sprinkles, chocolate chips, or goodies to the batter.
4. Line a loaf pan with parchment paper and grease with a nonstick spray.
5. Pour batter into a loaf pan (like the one seen in the video) and spread evenly.
6. Bake for 35-40 minutes. (Baking times and temperatures may vary from oven to oven.)
7. Allow to cool fully before cutting.
8. Enjoy the easiest bread ever!