Barbecue Chicken Nachos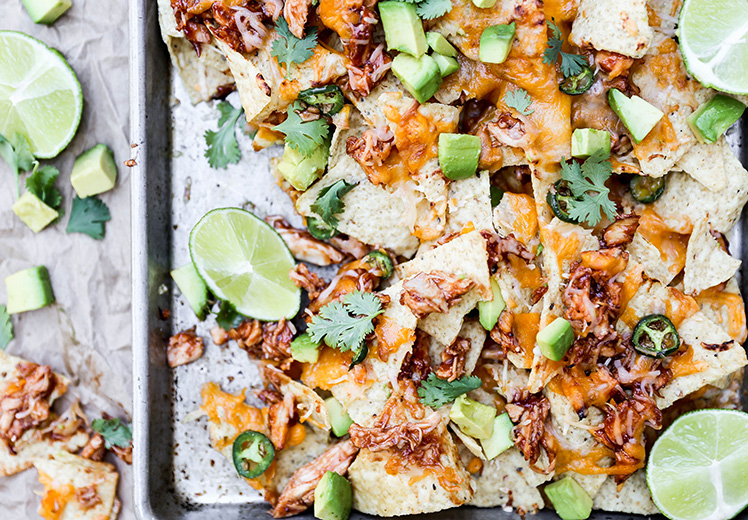 2 cups shredded chicken
3/4 cups barbecue sauce
12 ounces corn tortilla chips
3 cups shredded cheese (I used a mix of Colby, Cheddar and Swiss)
1-2 jalapeño peppers, thinly sliced
1 avocado, diced
1/4 cup fresh cilantro, roughly chopped


Pre-heat your oven to 350 degrees. Lightly spray a large rimmed baking sheet with non-stick cooking spray.
In a medium bowl, toss the shredded chicken with the barbecue sauce until well coated.
Spread about half of the tortilla chips out over your baking sheet. Top with half of the chicken, half of the cheese and half of the sliced jalapeño peppers. Then add the remaining chips and repeat the layers with the remaining ingredients.
Transfer to your pre-heated oven and bake for about 10 minutes, or until the cheese is melted. Remove. Top with the diced avocado and fresh cilantro. Serve immediately.